In a recent conversation about ways to set oneself apart in a job interview, a fellow EA who we will call "Kate" gave the sage advice to come in prepared with a 30/60/90 day plan as to how you will effectively onboard yourself in the new position.
I found this to be a brilliant move on multiple levels.
It demonstrates initiative, work ethic, and forethought, all essential qualities of a rockstar EA.

It gives you a leg-up on the competition, since most candidates consider themselves well prepared if they've taken the time to look at the company's website in advance.

It sets you up for success if/when you get the job. You haven't just done your homework, you've defined success for yourself and put yourself on track to achieve it.
With Kate's permission, I present to you the 30/60/90 day plan that landed her in her current position, a real "dream job" supporting the CEO of a hot up-and-coming startup.
30-60- 90 Day Strategic Business Plan, For Immediate and Long Term Success
Senior Executive Assistant
30-Day Action Plan
 Set up 1-1's with [CEO]. Review priorities and leverage network to assist in achieving them.
 Meet with direct reports as their schedules permit to establish expectations. How can I help them partner with [CEO] and achieve their goals and objectives?
 Establish strong connection with Chief of Staff, who will be a key stakeholder in achieving business outcomes for success in this role. Meet weekly to maintain clear communication and expectations regarding our partner approach in supporting [CEO].
 Meet with manager consistently to confirm priorities for each of us and establish agreed upon completion time frames.
 Complete business specific training. Continually demonstrate intellectual curiosity by showing the ambition and desire to increase my knowledge of the [COMPANY] product offerings.
 Set up 1-1's with the SLT Executive Assistants. Find a peer mentor to assist with culture.
 Review Budget with Chief of Staff, including ownership of any OPEX budget.
60-Day Action Plan
 Manage the first 30 days of change and review the past month's performance. Ensure all plans for first 30 days are completed.
 Report on progress for the prior 30-day period with [CEO] and [CHIEF OF STAFF].
 Write actionable commitments that align to [CEO]'s business objectives.
 Continue to fine tune knowledge of team.
 Track budget for morale and hardware spend and provide [CHIEF OF STAFF] proactive messaging on spend to take action if needed.
 Evaluate on-boarding process and create on-boarding document, if one doesn't exist and is needed.
 Continue to meet with [CEO] to adjust work plan to meet [CEO's] needs.
 Maintain consistent communication with members of [CEO]'s team to continue establishing trust and credibility.
90-Day Action Plan
 Report on progress for prior 60-day period.
 Continue to build relationship and rapport with administrative team. Tap into their best practices and implement ideas.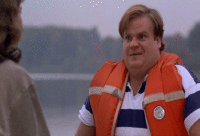 Now, before you go copy-pasting this beauty into a new document for use at your next interview, a word of warning: this is intended as an example, NOT a template. You're only cheating yourself if you fail to do the work of thinking through what each particular position will require of you and what the specific steps are to get to where you need to be to succeed there.
Instead, start with research. Do as much digging as you can to find out what your target company values and produces. Their website is, of course, a solid place to start, but don't stop there. Check out their pages on sites like LinkedIn and Glassdoor. See how they advertise themselves to the world, what keywords are repeated across all their materials. And if you can swing it, it's a great idea to chat with someone who actually works there, preferably an admin, who can answer your questions about culture. That way you can simultaneously gauge whether or not it's a good fit for you, and gather intel on what kind of value you can bring to the table.
Next, envision what success looks like in that particular role. Where do you want to be in 90 days? What systems will you be in charge of by that time? What systems will you be familiar with? With whom will you have established a solid working relationship? etc.
Finally, work backwards from there to create a step-by-step sequence from success back to day one.
An example: imagine you've done your homework and discovered that one of the biggest requirements for the role is to field and prioritize incoming communications, and to competently reply on behalf of your exec where appropriate. To succeed in that position, you will need to be in control of all your exec's communications and have a firm handle on their written "voice" by the 90 day mark. Think about how long you will have had delegate access to their email, and what had to happen in order for the reins to be passed fully over to you. How many hours a week did you need to spend sifting through and responding to emails with your exec standing over your shoulder before you were both confident that you were ready to do so unsupervised? And before that, how many hours a week did you spend observing your exec doing those things before you were ready to try your hand at it with supervision?
These are the sorts of mental calculations you will need to make in order to create a viable 30/60/90 day plan for a given role.
OK folks, get to making those 30/60/90 day plans, and feel free to share them if so inspired.
Live bravely, work deliberately, and eat good chocolate.